Cleaning Airbnb: Tips to Make Your Airbnb Stand Out
Are you a homeowner planning to list your property on Airbnb? If so, it's worth taking the time to make sure that your property- and more importantly, its cleanliness – stands out from the competition. After all, keeping an Airbnb neat and tidy is key for hosting great guest experiences. As such, having a thorough cleaning system in place before you open for bookings will put you steps ahead of everyone else! To help get you started on creating an efficient cleaning Airbnb potential guests we've compiled our top tips and tricks – read on to find out how to get through each task like a professional hotelier.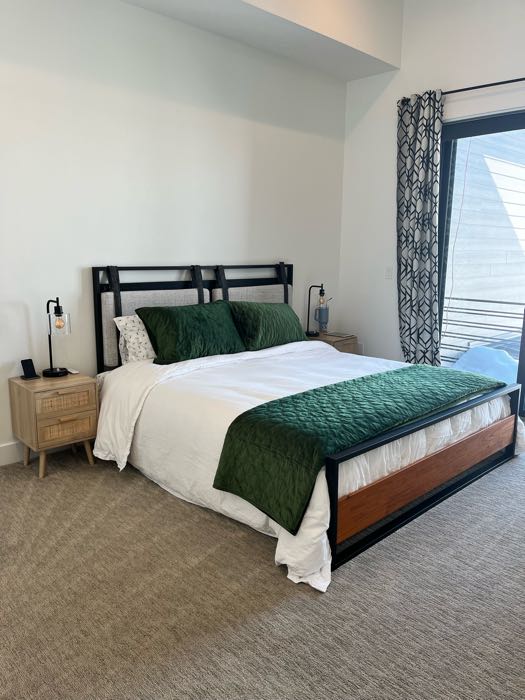 Invest in a vacuum cleaner – it's an essential tool for quickly and efficiently cleaning carpets, hardwood floors, and furniture 
Cleaning around the house can be a tedious and time-consuming task, but investing in a powerful vacuum cleaner can make it much easier. Not only does a good vacuum save you time, but it also saves you energy and provides more thorough cleaning for carpets, hardwood floors, and furniture. No longer will you have to struggle with lint rollers or spend hours trying to clean your floors and upholstery with subpar tools. With a reliable vacuum cleaner, your cleaning routine can become infinitely more efficient and effective.  
Get rid of clutter around the house to make it look more inviting for potential guests 
A cluttered home can make anyone feel overwhelmed, let alone your guests. But fear not, a little effort can go a long way to make your home look inviting. Start by designating a spot for everything and make sure it stays there. Invest in some storage containers and if you don't have room for everything, it may be time to part ways with some unnecessary items. A minimalist approach can make your home look more spacious and calming. Make an effort to keep surfaces clear and only display a few decorative items to add some personality.  
Declutter the bathroom by removing any unnecessary items 
The bathroom can be one of the easiest places to accumulate clutter. Between half-used bottles of shampoo, expired medications, and old towels, it can quickly become overwhelming. One of the best things you can do for your mental health and sanity is to declutter your bathroom by removing any unnecessary items. By taking the time to assess what you actually need, and getting rid of what you don't, you'll free up valuable space in your cabinets and drawers. 
Wipe down all surfaces with an all-purpose cleaner for a sparkly finish 
Cleaning surfaces can sometimes feel like a chore, but with the right tools and products, it can actually be a satisfying task. Using an all-purpose cleaner is a great way to ensure that every surface in your home is not only clean but also gives off a sparkling finish. From kitchen countertops to bathroom sinks, wiping down everything with some cleaner can really make a difference in the overall appearance of your space. Plus, the fresh scent that lingers after a good cleaning session is always a bonus.  
Vacuum and mop your floors to ensure they are spotless before each guest arrives 
Preparing your home for guests can be both exciting and stressful. You want to make sure that everything is in order and presentable, especially when it comes to your floors. Vacuuming and mopping your floors should be at the top of your cleaning checklist. Not only does it remove any visible dirt or stains, but it also helps to keep your space smelling fresh and clean. Guests will appreciate stepping into a spotless home and you'll feel proud showing it off.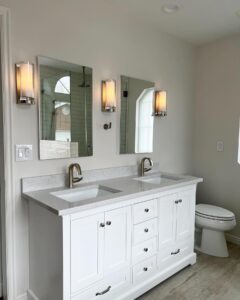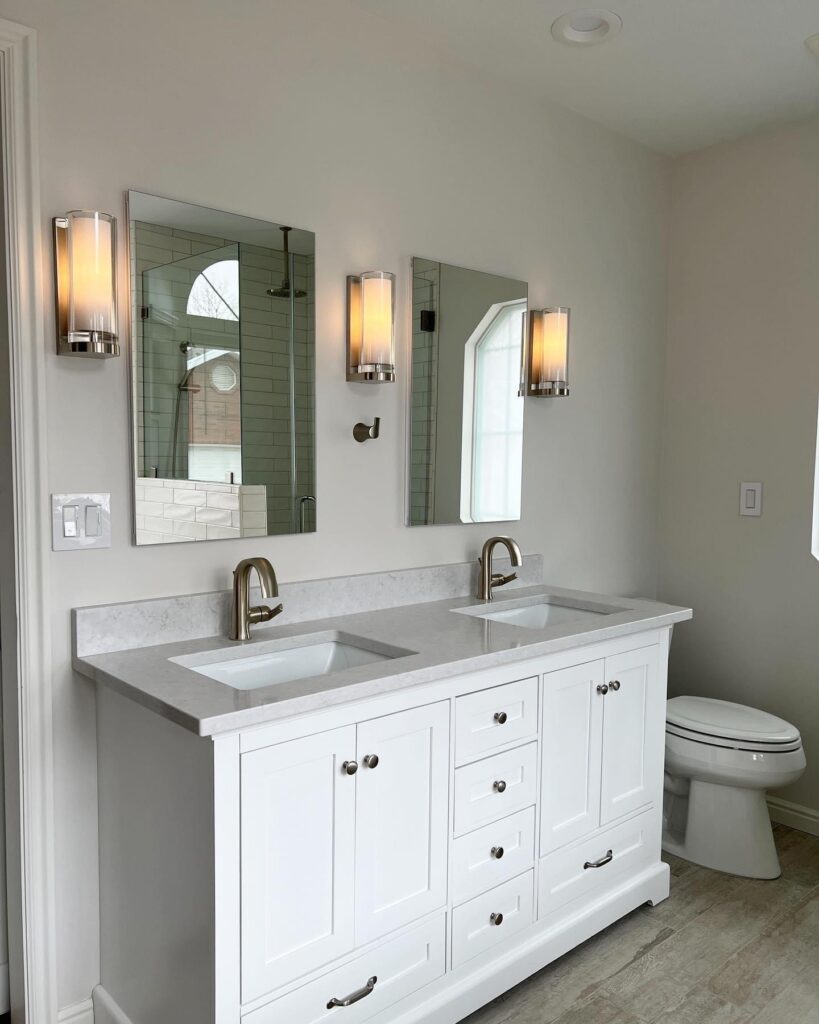 Make sure to use eco-friendly cleaning products that will not harm the environment or your guests' health
With the rise of environmental awareness, it's important to consider the impact our everyday actions have on the planet. This includes the cleaning products we use in our homes and businesses. Eco-friendly cleaning products are a great way to ensure that we are doing our part to protect the environment and the health of our guests. These products are free of harmful chemicals and toxins that can be damaging to both the planet and human health.  
Achieving the perfect balance between an inviting and sparkling clean space is vital when cleaning an Airbnb. Invest in a good quality vacuum cleaner, declutter the home and bathroom, use eco-friendly products to wipe down surfaces and mop/vacuum floors before each guest arrive. Although it may take time to get your Airbnb to a level of sparkles and shine, your effort will go a long way towards making your guests feel comfortable in their stay at your rental. With these simple guidelines, you can make sure that cleaning your Airbnb will always be as hassle-free as possible!
397 State St, Clearfield, UT 84015
(801) 508-4208