How to Choose the Best Cleaning Service for Your Home or Office
As a homeowner or business owner, you understand the importance of keeping your property clean. A clean environment is not only more aesthetically pleasing, but it can also help to reduce the spread of bacteria and illness. When it comes to choosing a cleaning service, you want to make sure that you select a company that will meet your specific needs. Here are some tips on how to choose the best cleaning service for your home or office:
Define your cleaning needs – what areas of your home or office need to be cleaned, and how often.
Determining your cleaning needs is an important step in ensuring that the best cleaning service is able to meet your requirements. Start by assessing the areas of your home or office that require attention and the frequency of visits needed. This could be anything from general tidying of living rooms and bedrooms, vacuuming and mopping, window washing, and kitchen cleaning to bathroom scrubbing and dusting. In addition to regular cleanings, you may occasionally need a deeper level of service such as carpet shampooing or floor waxing. Knowing what services are required ahead of time can help your chosen cleaning service understand how to best meet your needs.
Research different cleaning services in your area – read online reviews, ask for recommendations from friends or family.
With so many different cleaning services available in the local area, it is important to spend time researching to find the best fit for your needs. To begin your search, it can be helpful to read online reviews or ask around for recommendations from friends and family who may have had a good experience. Taking the time to acquire the necessary information will allow you to make an informed decision when selecting a professional cleaning service.
Request quotes from different companies and compare prices.
If you are looking to find the best cleaning service, one of the most important steps is to request quotes from several different companies that provide cleaning services, and compare them against each other in terms of both pricing and quality. Taking this approach and utilizing thorough research will ensure that you find the absolute best deal on a cleaning service and ultimately make an informed decision. Additionally, if you're unsatisfied with what one company has to offer, don't be afraid to keep searching. Broadening your options allows you to take advantage of more competitive prices from each individual company's offerings.
Schedule a meeting with each company to get an idea of their work process and see if they're a good fit for you.
Scheduling individual meetings with each company you are considering is a great way to get a comprehensive look into their work process and decide if they are the right fit for your needs. Companies offering the best cleaning service will be able to demonstrate their efficiency and expertise through examples, references, and detailed descriptions of their processes so that you can choose the provider that suits your unique requirements. By taking the time to meet with several companies, you can confidently make an informed decision about which team is best suited for your project.
Make your decision and enjoy coming home to a clean space.
You know the feeling of coming home from a long day of work or running errands to an unkempt, messy space. Now, with the best cleaning service you can easily avoid this mundane hassle and instead come home to a sparkling clean house! Our experienced staff provides top of the line service that is sure to exceed any expectations. Make your decision and enjoy the benefits of being able to come home to a clean space — you won't regret it!
If you follow these simple steps, you'll be on your way to finding the best cleaning service for your needs. With a little bit of research, you can find a company that is reliable, affordable, and does a great job. Your friends and family will be impressed with how clean your space is, and you'll be happy to come home to a clean house or office every day. Thanks for reading!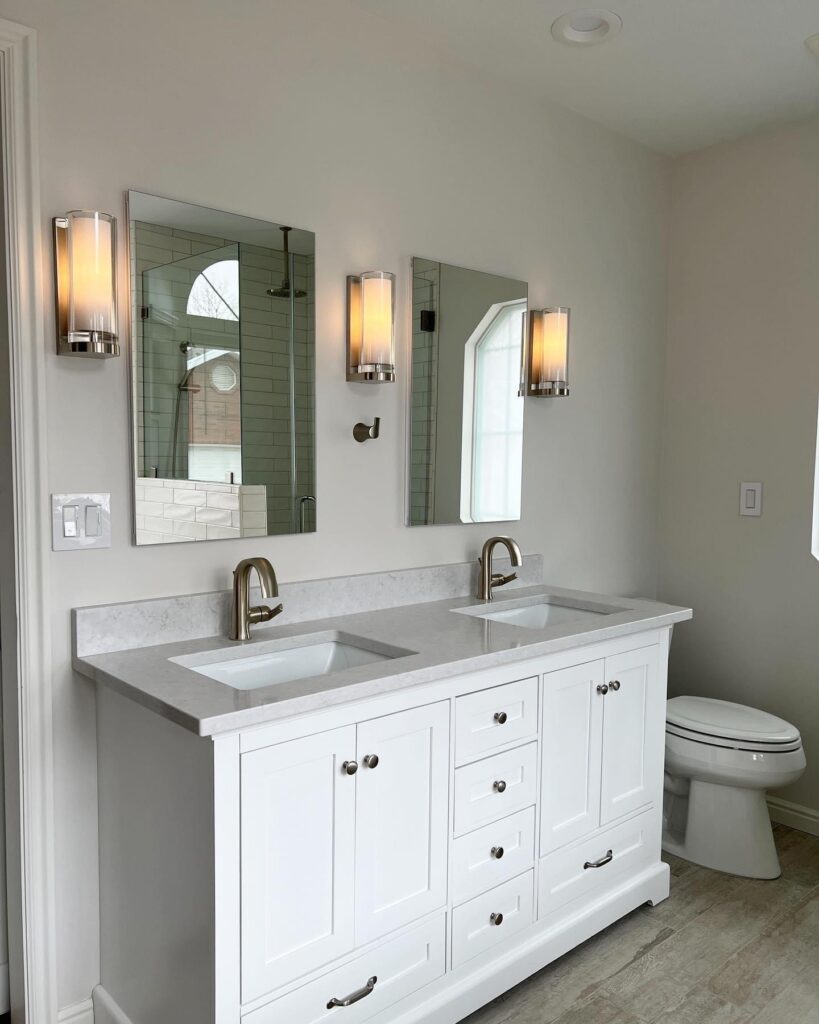 397 State St, Clearfield, UT 84015
(801) 508-4208